South African Gambling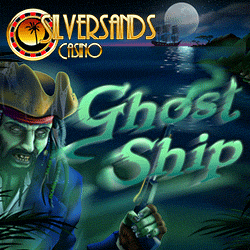 By just looking at the number of casinos and entertainment complexes built around gambling in South Africa, one would swear he's looking at the hottest gambling spot of the Southern hemisphere. Indeed, gambling is a time-honored activity in the country, one from which the government draws significant amounts of revenue. With all the above in mind, some will find it surprising that gambling has in fact been traditionally restricted in SA.
In 1965, South Africa's Gambling Act officially banned all forms of gambling except betting on the horses. Casinos started rearing their heads in the 1970s, when the various Bantustans, home to the native community, have begun accepting the activity. Despite the fact that gambling essentially became available in the country this way, for the most part, only the locals living within the above said administrative regions could really gain access to the establishments.
Illegal casinos became all the rage in the 80s, all the way through the 90s, and by 1995, it was estimated that some 2,000 such establishments existed.
Gambling was legalized in 1994, and in 1996, long-awaited regulation finally arrived through the National Gambling Act. The NGA was a true godsend for those looking to operate gambling-based establishments within the confines of the law. In 2004 though, another National Gambling Act brought down everything built by its predecessor, effectively repealing all its provisions.
In 2008, the National Gambling Amendment Act once again changed the legal landscape. Nowadays, there are brick and mortar gambling establishments operating in all major metropolitan areas throughout the country.
While some will say that the laws governing online gambling and gaming are murky, the truth is that they are pretty clear about what's legal and what's not. Online poker, online casino gaming and online bingo are illegal in the country, while online bookmaking, horse race betting and sports betting are all legal, provided the operator offering these services possesses a license issued by the provincial gambling and racing board of the jurisdiction where they operate.
Online gambling offered through servers located outside the country operated in a semi-illegal way for a while, but in 2010, such services have been banned as well.
The ban extends to more than just the corporate entities offering online gambling services: they include financial institutions processing online gambling and poker-related transactions as well as individual gamblers who are subject to a rather hefty fine if they break the law in this respect.
The advertising of the said activities has been banned as well, and eager lawmakers have been looking to have penny auctions classified as gambling too, thusly placing them outside of the law.
Casino Sign-up bonuses - Tips on how to choose a casino sign up bonus.
Last Updated 30 May 2016
South African Gambling